When Two-Factor is enabled on the site, users will see the Two-Factor On-boarding feature when they log in.
After entering their username and password, they will be met with the default on-boarding welcome message which you can personalize in the Two-Factor settings.

After entering the Username and Password, they will be guided through the Two-Factor on-boarding process.
They can select the Two-Factor method they would like to use.  You can click here for instructions on how to set up the Mobile App method.
If you click continue without selecting a method, the Backup Codes will be enabled for you.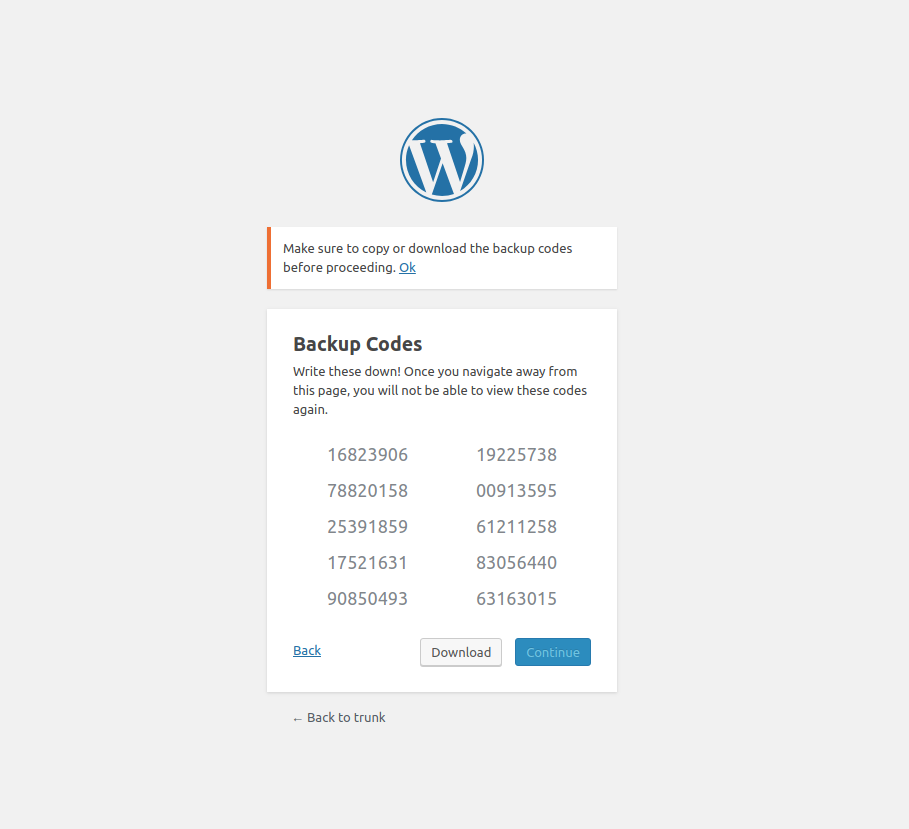 Download and store these codes someplace safe; you will be required to use one on your next login attempt.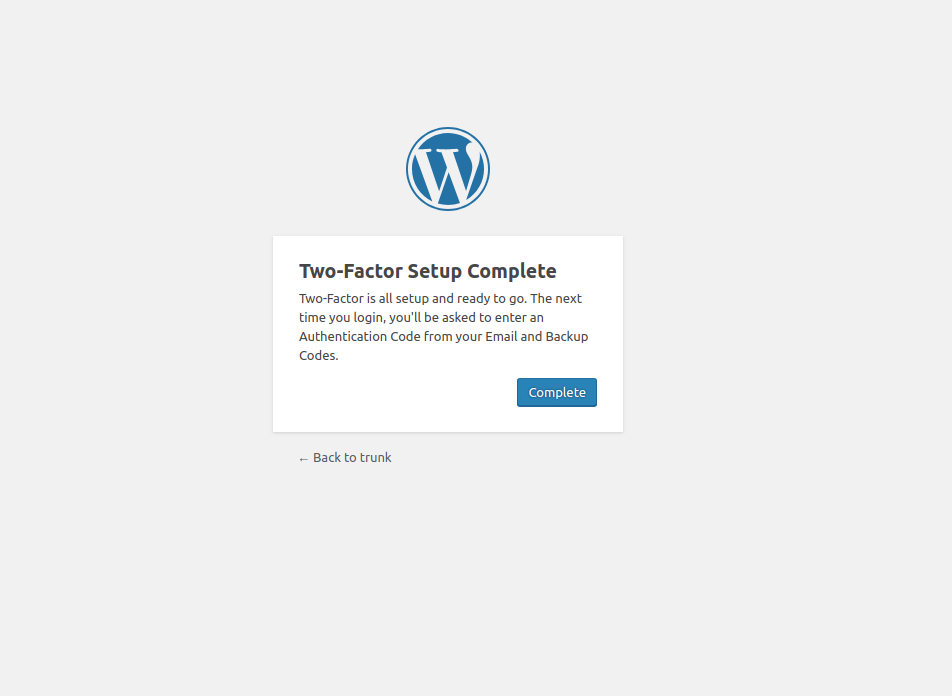 The Two-Factor On-boarding is now complete. If you wish to disable the on-boarding process for specific user roles you can do so in the Two-Factor settings.