Now that you've got your account set up and you've either gone through the migration process or, if you're starting from scratch, you're going to need to update the domain name for your account from the large gibberish looking URL that's used to set up the account and test your site. This process is pretty straight-forward and you can find those details below.
Update DNS at your domain
The very first thing you're going to need to do is to go through the process of updating the DNS records for your domain name. This means getting the IP Address for your site which can be found in the Site Information tab.
We have a great article on finding the IP and using that set up your records with your DNS Provider.
Update the Hosting Domain
Once you've gone through and completed the steps under the DNS Overview article, it's time to update the domain on your iThemes Hosting account. To do that, you will go back to the same place you found the IP Address and select the Set Domain Name option.
Next, you will get a popup window that will give you the opportunity to update the domain name and save the one you wish to use.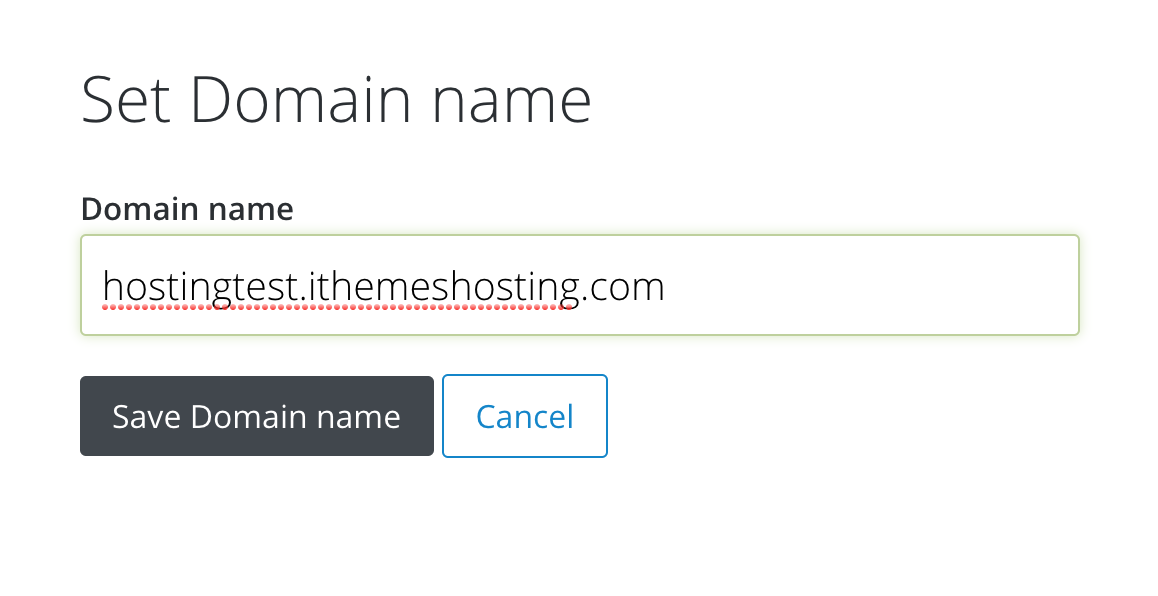 Once you save the new domain, you'll be good to go!
Our systems will automatically utilize the domain you've put there for your WordPress access. This prevents you from needing to update the WordPress settings directly to use a new domain!
If you are using CloudFlare you can now go back and re-enable the CloudFlare HTTP proxy as indicated in the CloudFlare DNS article.
If you're going through the migration process then there is one last step for you to take and that's reconnecting your site to Sync