From the Sync Dashboard home screen, you will see a + Add Site button.  Click + Add Site.
Then, just enter your site address, WordPress username and WordPress admin password.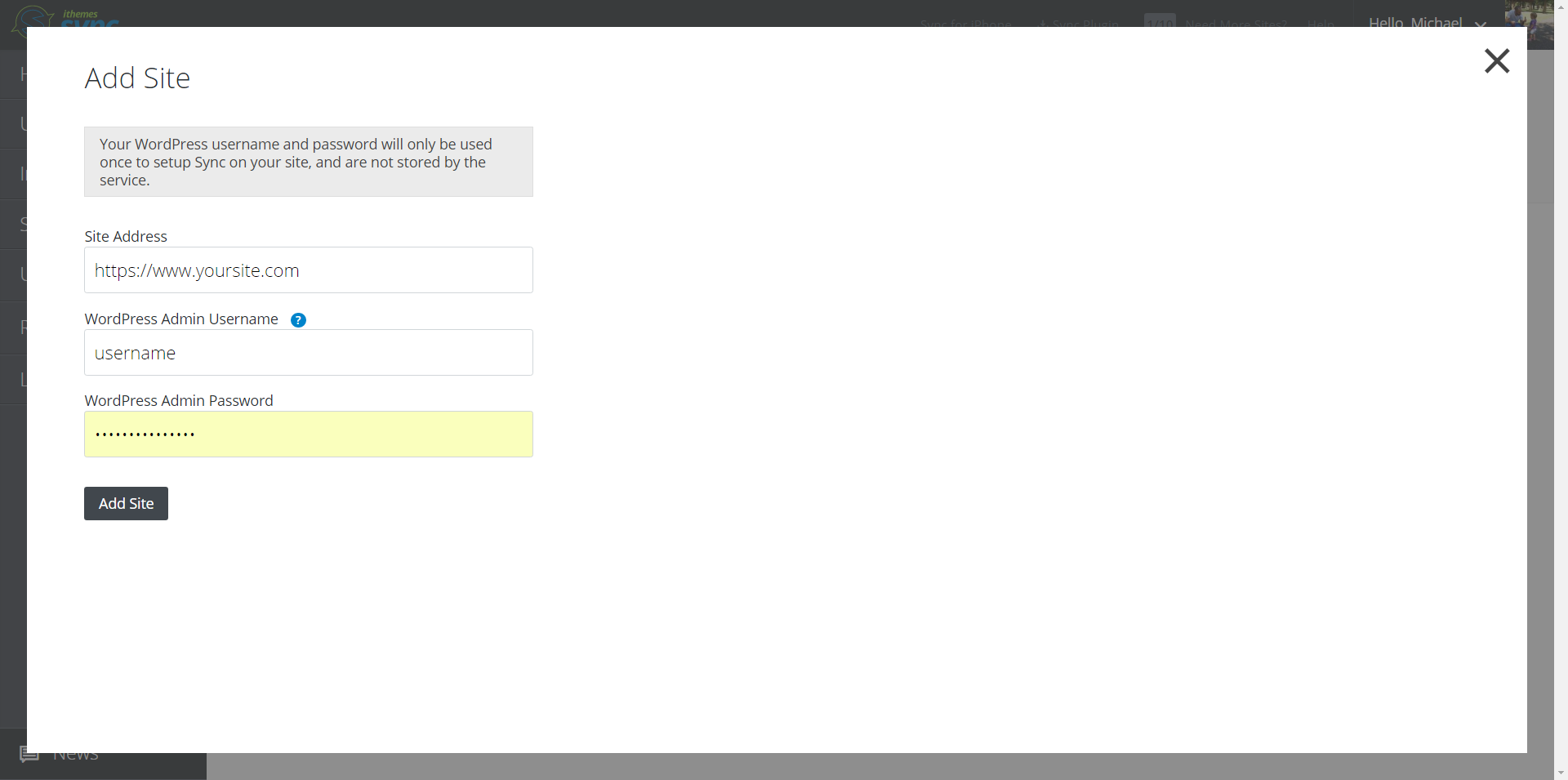 Sync will check to see if the Sync plugin is already installed on your site. If Sync finds that the plugin isn't currently installed, it will automatically install it and then activate, license and authenticate the site.