The Home page in the Sync Dashboard is not only a landing page, but a functional part of Sync. You can quickly view what type, and how many updates are available for your synced sites.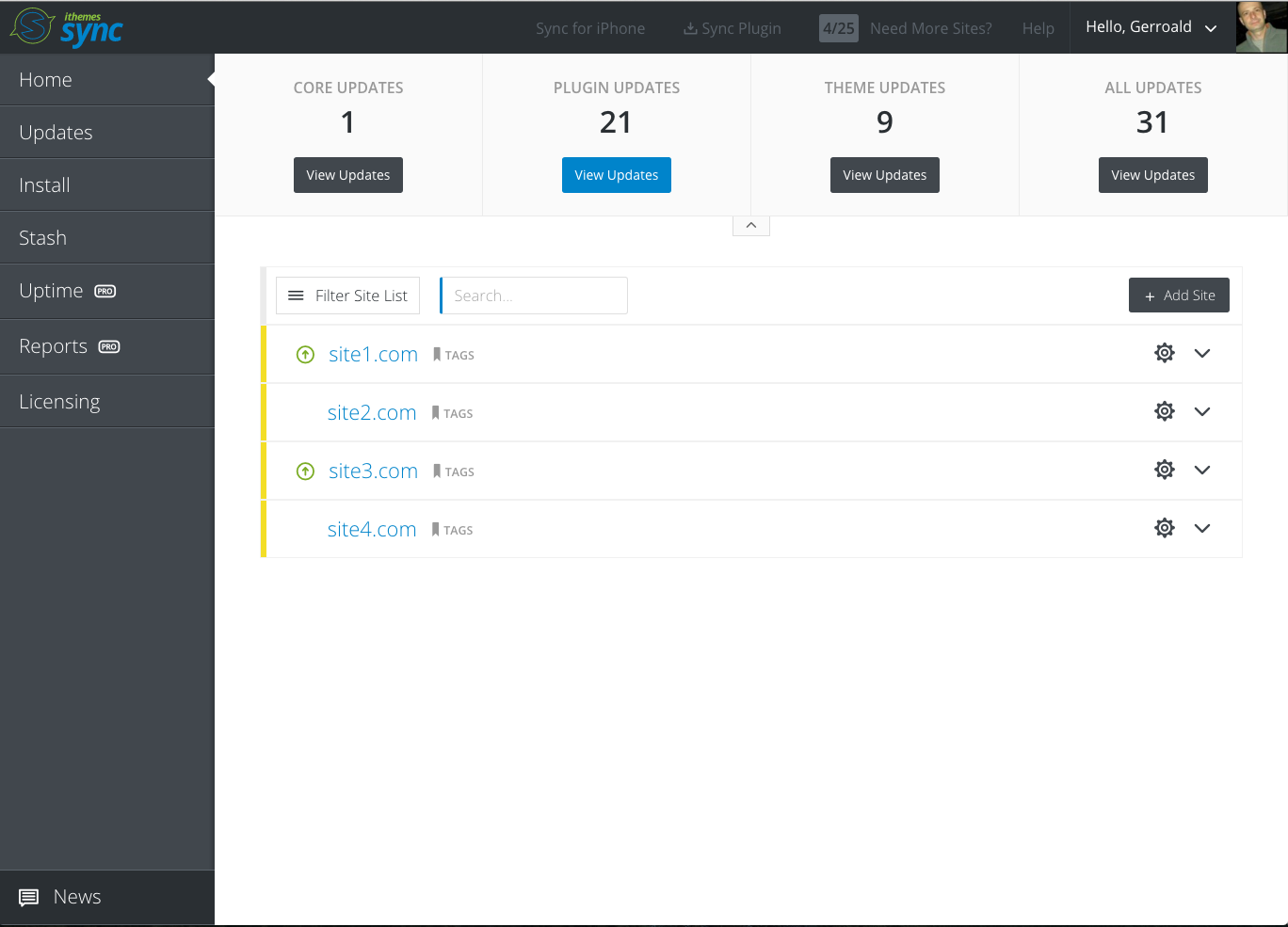 The status bar next to the sites will let you know what the current status of the site is. You can also add Tags here for filtering and organization.
Clicking the sites will take you to the site's overview.
Clicking the cog next to the sites will present you with actions such as hid/unhide Sync, un-sync the site and refresh site data.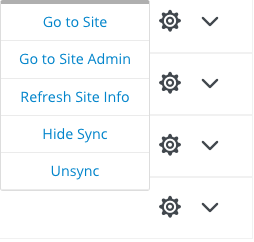 Clicking the arrow will present you with site management options such as updates, site Notes, perform backups with BackupBuddy and access to the Client Dashboard.