Install Themes and Plugins From WordPress.org
Now it's easier than ever to install themes and plugins from WordPress.org on your sites, with Sync. Just click Install on the left navigation. Select the sites where you would like the new installs to go. Then under options, click WordPress.org and select item type.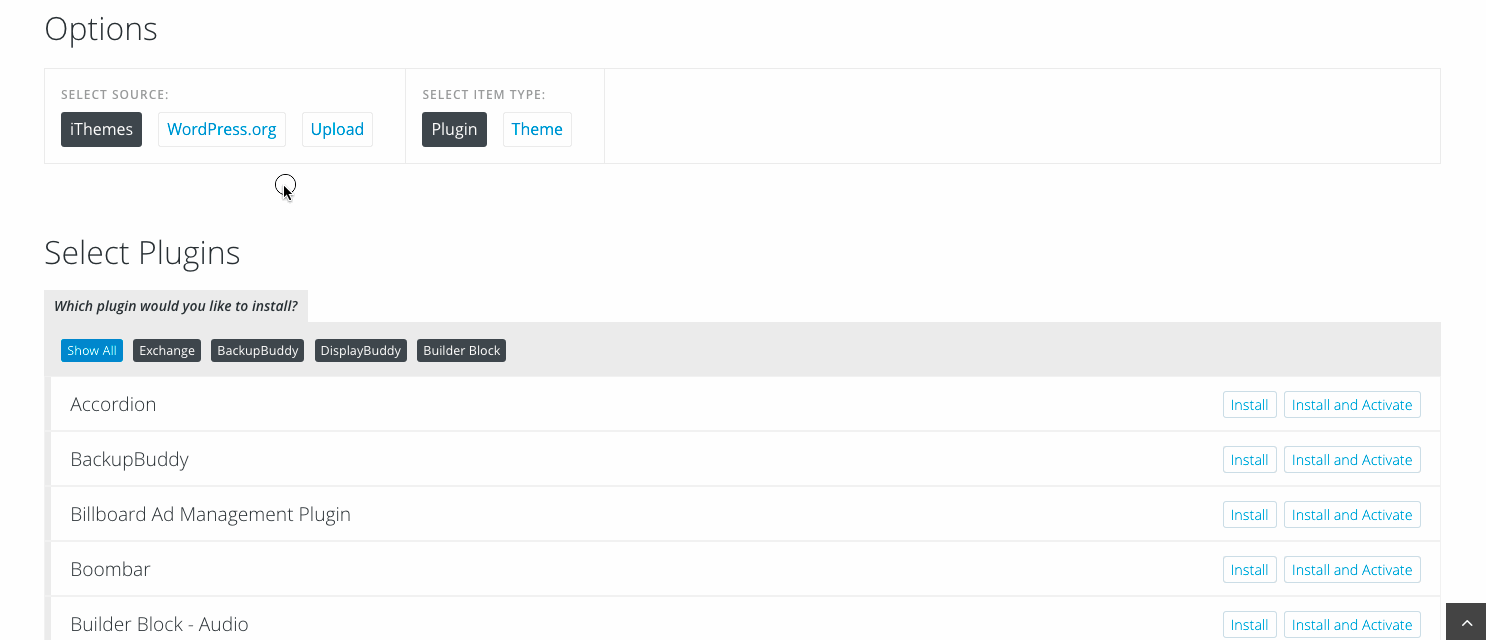 Search for the plugin or theme you want, and when you find the one you want just click Install or Install & Activate. This places the theme or plugin you just selected into the Installation Queue.
Upload Zip Files to Install Themes and Plugins
Have a plugin or theme zip file you want to upload to multiple sites? No problem. From the Install screen just click Upload to quickly drag and drop your files for installation.
When the file has uploaded, click Install or Install & Activate to add these items to your Installation Queue.
After you've uploaded all the zip files or selected .org items you want installed, click Install Queued Items and Sync automagically installs your items!
Update WordPress Core
When you're viewing an individual site's update screen, you'll notice you can now update WordPress Core right from your Sync Dashboard.
Site Notes
Great news for freelancers or anyone who manages multiple client sites! You can add a quick note about the site, in your Sync dashboard. From the Home screen just click the down arrow of the site you want to make a note, fill in your text and click Save Note. That's it!