When you log in to Sync and click an individual site, you'll notice a new Forms tab. From here, you can view all the forms you've created in Gravity Forms for that site. You can also quickly see how many responses and views each form has received.
To see each of the entries for a specific form, just click on the form you would like to view.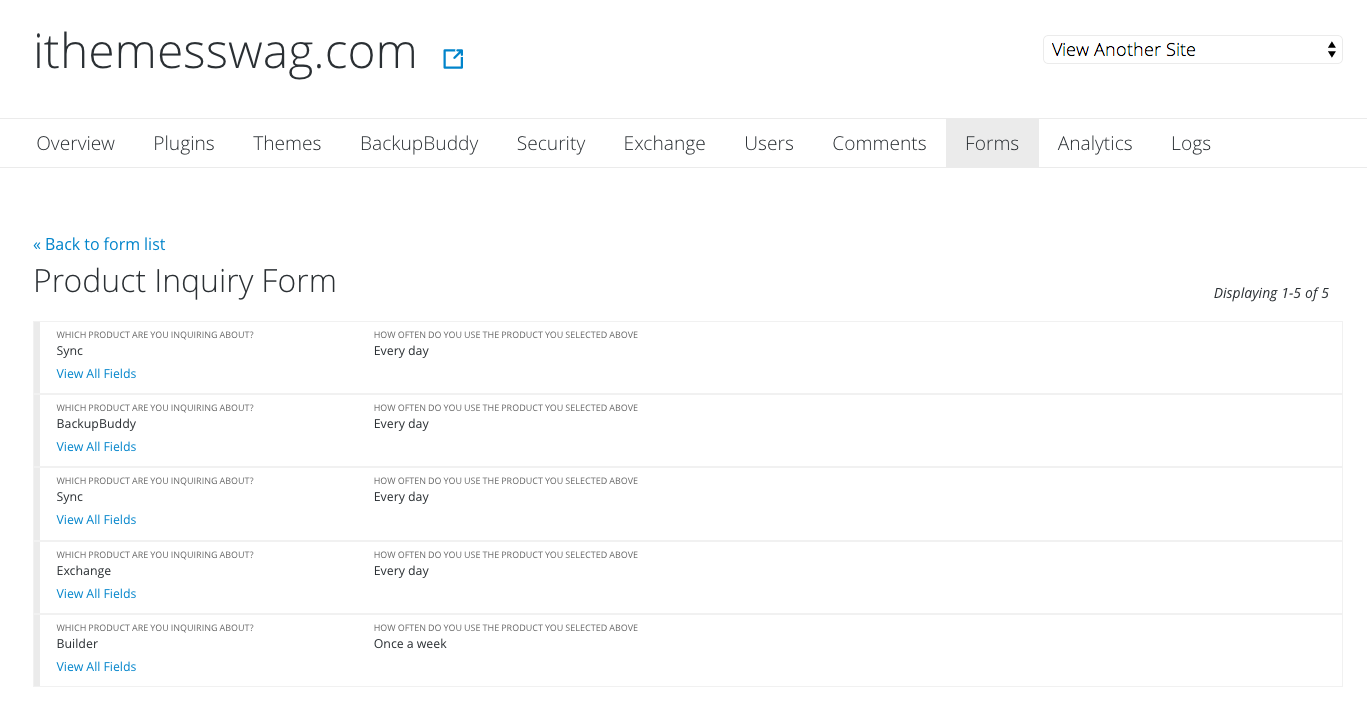 Want to see all the details from a responder? No problem. Just click View All Fields too see responses to each part of the form.

Note: to toggle between responses and forms use the blue links above the entry.